Allergen information
ALLERGEN SYMBOLS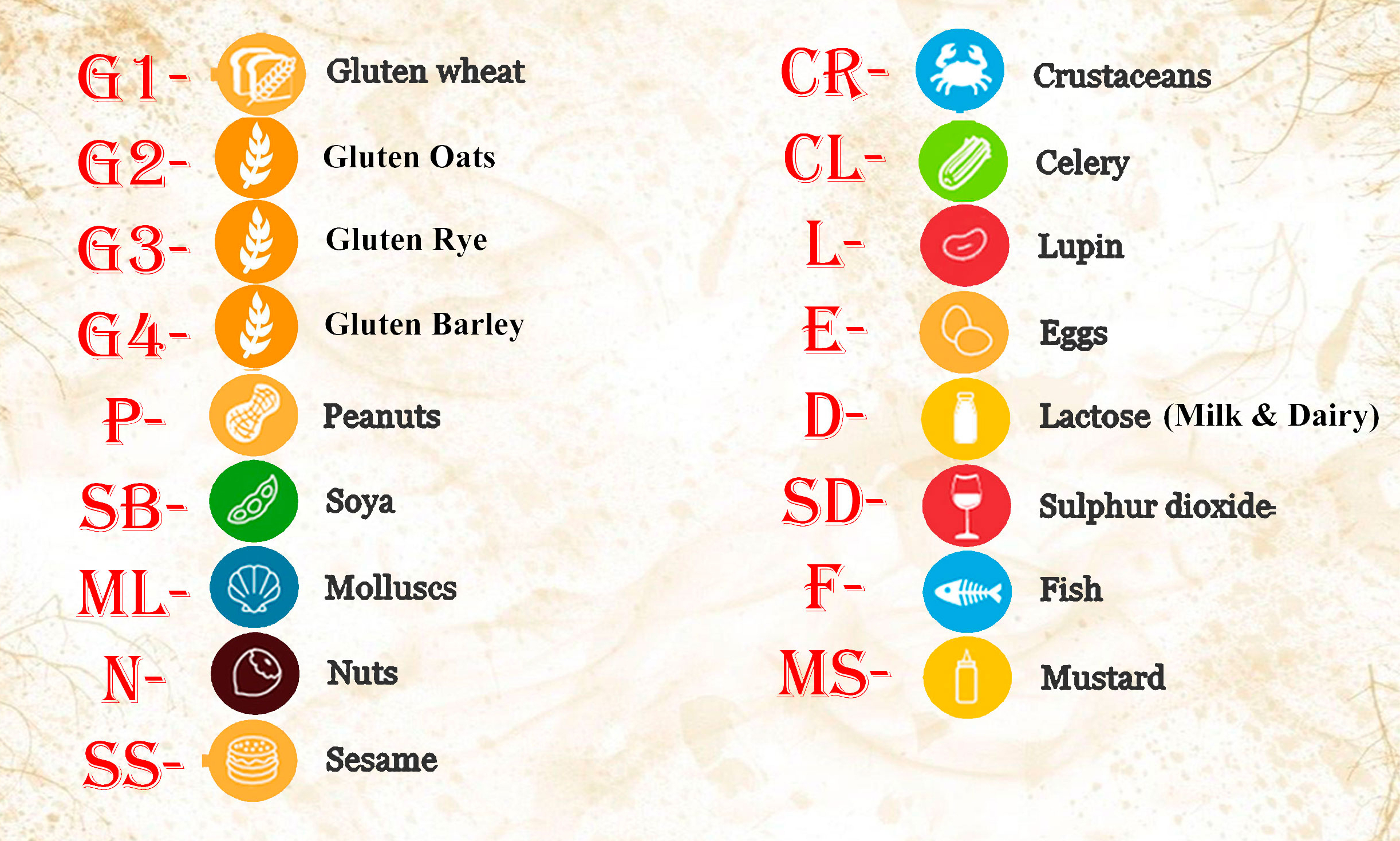 DISCLAIMER
Whilst every effort is made to prevent cross contamination of allergens, all our foods are produced in an environment where all allegens are handled.
Although many of the products listed as containg allergens do not directly contain the named allergen, the manufacturer's labels have stated that this product "may contain" or "is manufactured in a factory that makes products.
We have listed these items in the allergen and intolerance labelling to ensure the customers satisfaction. Please ask our waiting staff if you require any more info regarding food allergens.
Salamanca Management Team